Welcome›
I'm a Computer Systems and Control Systems Engineer and also an App Developer. Included on this page are all types of projects I'm involved with ranging from Android and Windows App development, Photography and Videography, Music, Blogs and more.

Contact me @ feedback[at]andrewsario[dot]com for business queries, suggestions or feedback.

Objective
SarioDev is committed to building simple apps that provide unique productivity and entertainment value to peoples lives.
Projects by SarioDev
Multiple SarioDev projects are running concurrently and will be listed here as they progress.

IN 5
IN 5 is available for Android on the Play Store ! IN 5 is the procrastinators browser for Android and is one of the Top Free apps in the productivity category! SarioDev offers both a free and paid version of the app. Download the free version here ! If you want to like Ad free, then we've got you covered (or if you want to support development) You can upgrade to the pro version here !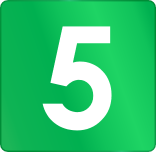 Available for download from CNET!
Like IN 5 on Facebook now!
Android Apps Review recently did an article on IN 5. They tweeted it too!
Put Procrastination in the Past with In 5 Browser http://t.co/l0rBFKTZBv #Apps #AndroidBrowsers #IN5Browser #Procrastination #Productivity

— Android Apps Review (@androidappsrevw) March 26, 2014
10-Up
NEWS UPDATE! 10Up is coming to Android! Watch this space for more news.
Here is the download link to use when the app goes live! 10Up Number Puzzle 10-Up is currently available on the Windows Store now ! Download it here !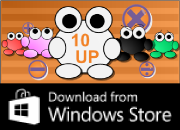 For more information on the game visit the 10-Up Page andrewsario.com/10-Up.php
Like 10-Up on Facebook now!
Video
Some of my Videography and Music Work are filmed and edited by me including some compositions on the piano.
These are listed below:
Here are some favourite video's on Youtube:
app.create(10-Up)
If only it was as simple as that.